Behind the Scenes: Contentment and True Belonging
Behind the Scenes: Contentment and True Belonging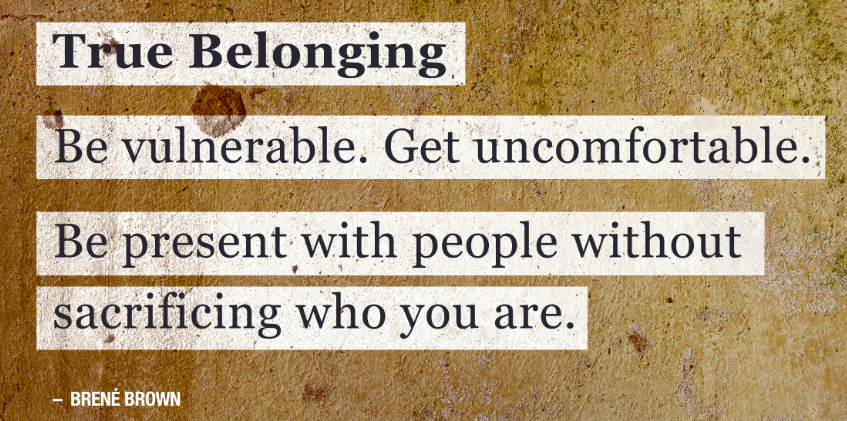 As I sit on my porch with my husband (and cats) and reflect upon the past year as the PSLA president, I am filled with emotions. The one I feel most is contentment. I am a goal-oriented and improvement-focused person, so contentment doesn't come easy for me. Right now, at this moment, I am content in my situation - with what I have and who I am. 
This year, I learned about true vulnerability and belonging by presenting my "authentic, imperfect self" to you. 
As much as I would love Brene Brown's quotation to be the center of my last "Behind the Scenes," one of Seth Godin's posts from a few weeks ago has been swirling around in my head.
If you want to make a long-term impact, build the roads.
Stewart Brand points out that if you compare two maps of downtown Boston–from 1860 and 1960, for example–virtually every single building has been replaced. Gone.
But the roads? They haven't changed a bit. The curbs and boundaries and connections are largely as they were. With the exception of a Big Dig, a Robert Moses or an earthquake, the roads last forever.
That's because systems built around communication, transportation and connection need near-unanimous approval to change. Buildings, on the other hand, begin to morph as soon as the owner or tenant decides they need to. When creating an organization, a technology or any kind of culture, the roads are worth far more than the buildings.
How do we do things around here?
For the past five years as a board director and officer, I have been in awe of the people who volunteer their time to serve our membership and enhance the library profession. They are dedicated to building roads - to leadership, to sustainability, to professional growth, to relevance, to community.
How do we do things around here?  We do things the best we can.
I leave this position with confidence that we are building roads.  I send my deepest gratitude to my family, colleagues, and friends who walked down this particular road with me.
Ever curious,
President, PSLA (PA School Librarians Association)
National Board Certified Teacher Librarian
Share this post: