Cookies and Convo with Laura and Aimee
Join Laura Ward, PSLA President, and Aimee Emerson, President-Elect, for an evening of laughter and conversation on what PSLA means to them.  They will also share their experiences as PSLA delegates at the AASL National Conference. Click here to register.
We will all end the evening with a warm batch of cookies.  The cookie recipe and ingredient list will be sent separately.  (Cookie baking is optional.) Everyone is welcome to attend! You do not need to be a member to join in on the fun!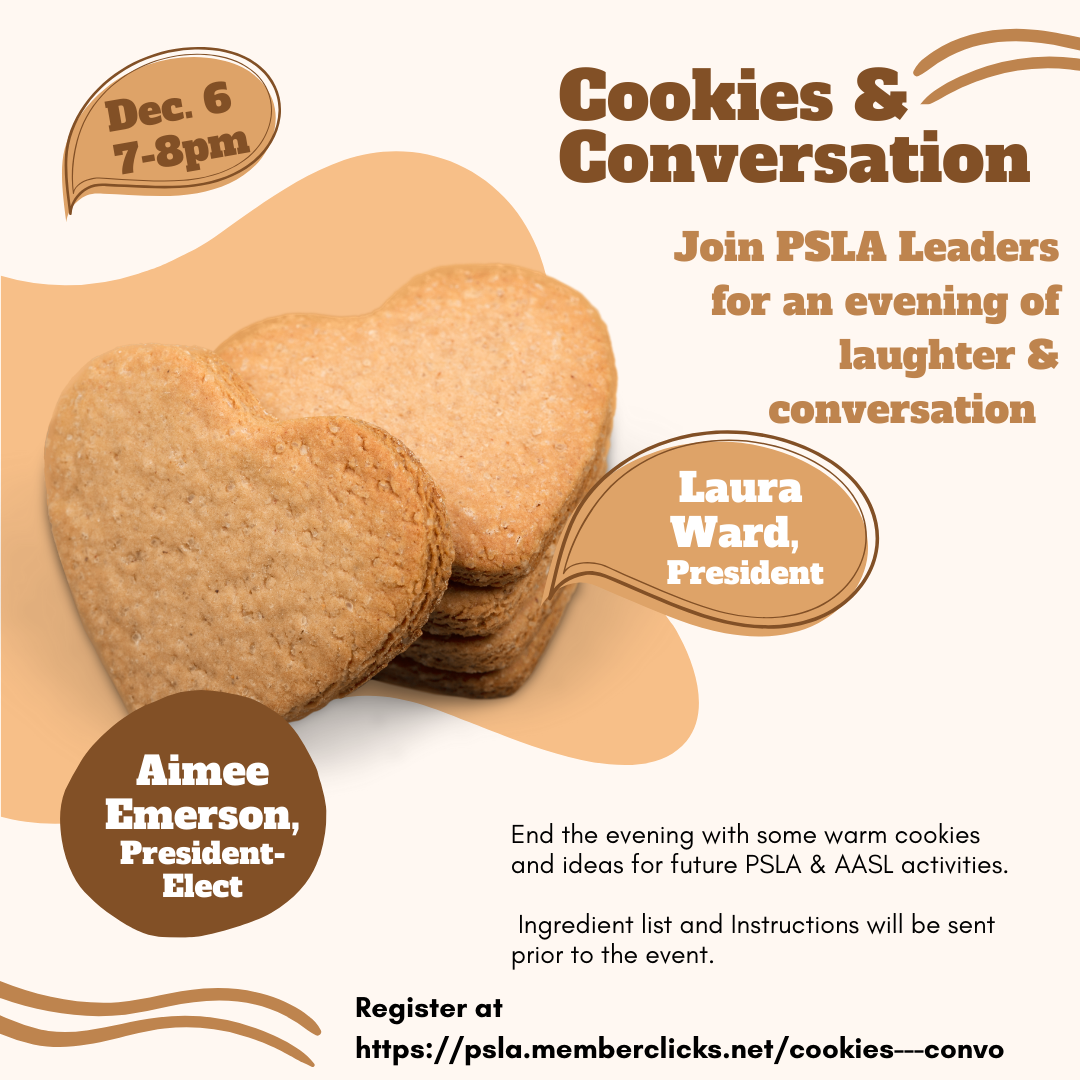 Share this post: